The annual Health Tech Jam for UIC students inspires innovation and cultivates collaboration in a fast-paced, education-filled team competition—and this year's Health Tech Jam is going virtual for the second year in a row!
To provide flexibility for our student participants, the event will stretch over four days, with a few required online meetings for the teams.
Check out the Schedule and Workshops in the left navigation menu.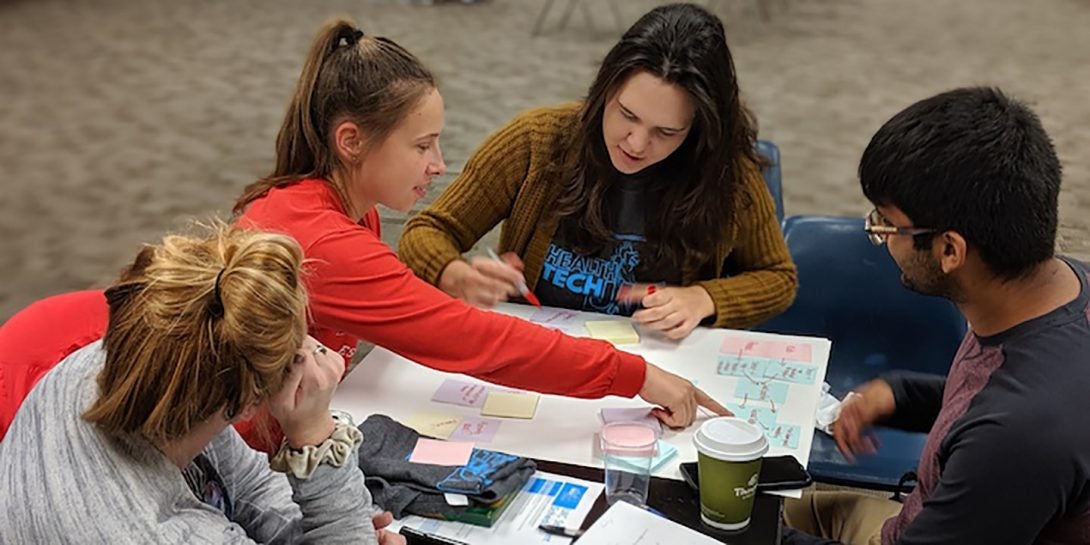 Teams of five to seven students, grouped for the widest variety of backgrounds and experiences, will come together for a multi-day event, responding to a prompt to use technology to change health care in our community and the world.
These prompts will come directly from the community. Our partners at Altus Academy will share feedback from their school families to ground the Health Tech Jam prompts in real-world public health concerns.
Students attending this event will:
Work in teams with students from a variety of fields to brainstorm impactful technologies
Participate in educational workshops on topics like app design, clinical health technology and more
Pitch their final idea to a team of judges to win the HTJ Innovation Award.
Participants will come from UIC's College of Applied Health Sciences, including Physical Therapy, Occupational Therapy, Biomedical Visualization and Rehabilitation Sciences, plus the Department of Bioengineering.