Countdown to kick-off
Days
Hours
Minutes
Seconds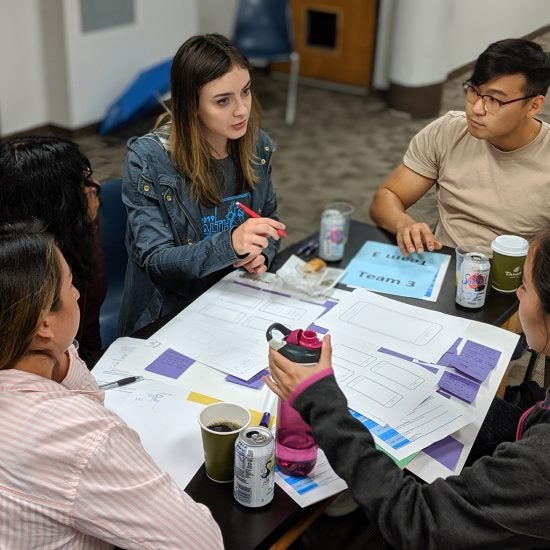 The annual Health Tech Jam is an event for UIC students that strives to inspire innovation and cultivate collaboration in a fast-paced, education-filled team competition.
Teams of 5-7 students, grouped to provide the widest variety of backgrounds and experiences, will come together for a multi-day event, responding to a prompt to use technology to change healthcare in our community and the world.
Learn about this year's event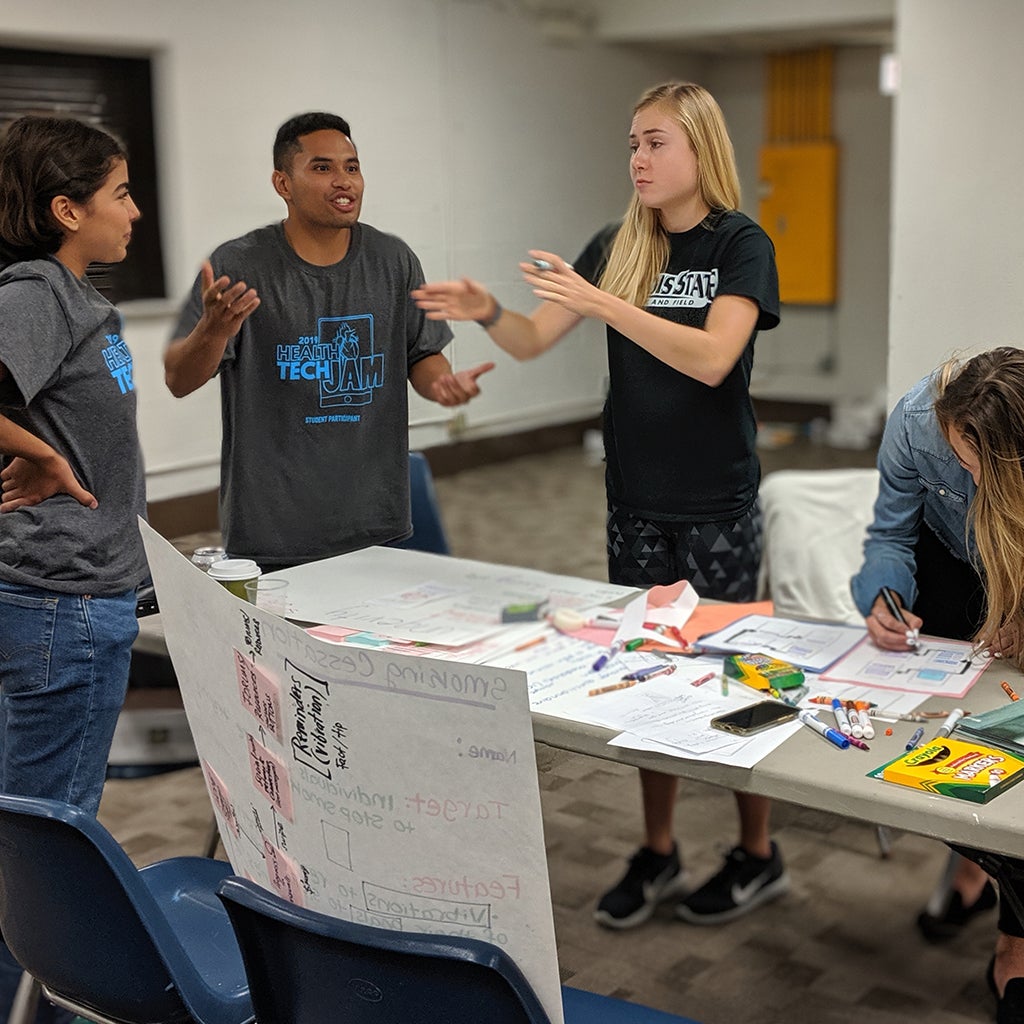 The prompts for this event come directly from the community. Our partners at Altus Academy will be helping to share feedback from the families of their school to ground the Health Tech Jam's prompts in real-world public health concerns from our local community.
Students attending this event will be able to:
Work in teams of students from a variety of fields to brainstorm impactful technologies
Participate in educational workshops on topics like app design, clinical health technology, and more.
Pitch their final idea to a team of judges to win the HTJ Innovation Award.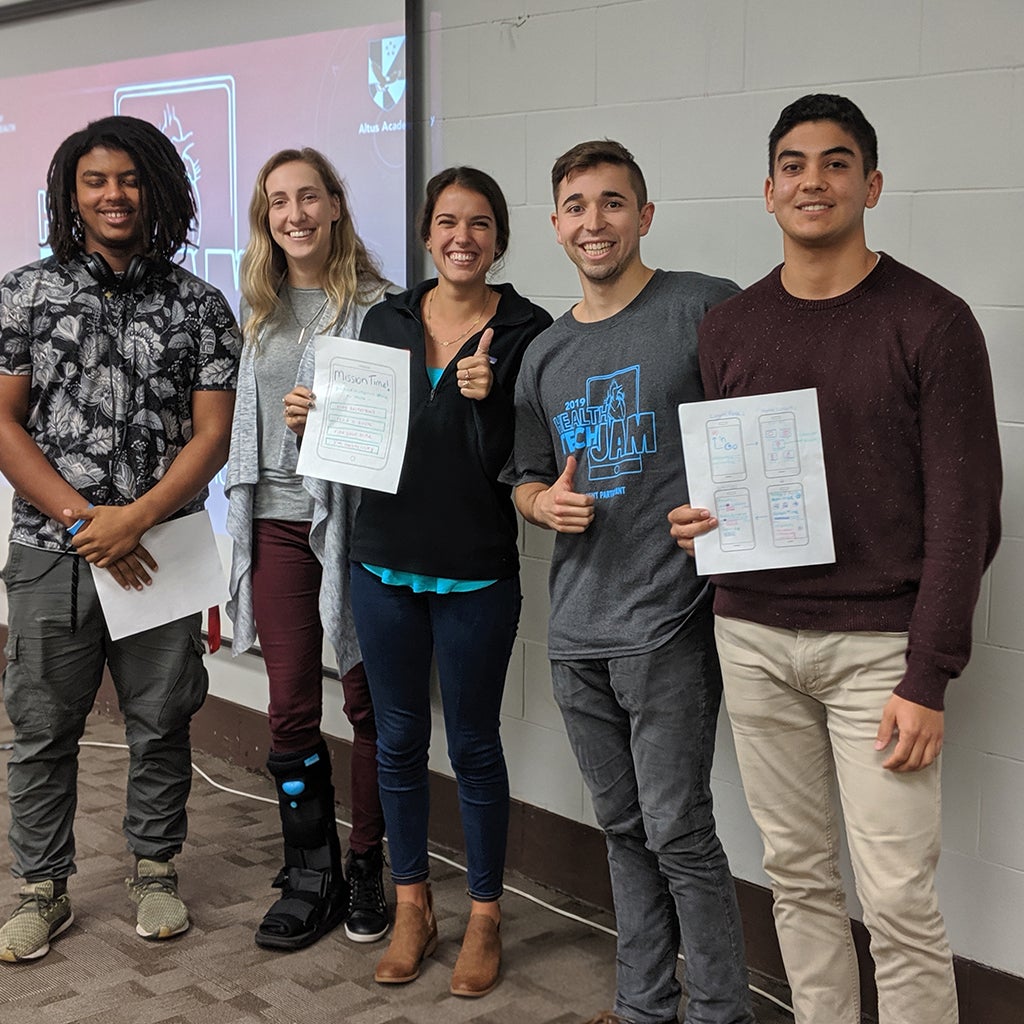 Student participants come from UIC's College of Applied Health Sciences, including students from Physical Therapy, Occupational Therapy, Biomedical Visualization, and Rehabilitation Sciences, as well as students from the Department of Bioengineering.
Reach out to the event coordinator, Sam Bond, at sbond7@uic.edu to inquire about participation in this year's event.